Pending Review
Missing The Water On a Cliff Dive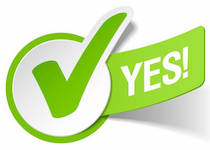 Wendy says: "Awesome! Read the full story here."
ORIGINAL SUBMISSION:
I'm having trouble submitting the URL SO I'LL POST IT HERE
Basically a Dutch tourist decided that he would make a daredevil film for his social media. He hired a boat for his wife and son to film him make the 100 foot jump off the cliffs at Majorca. Apparently, there isn't a sign that says "Danger" anywhere (I'm waiting to hear about the negligence lawsuit from the family). Using only what God gave him, the gentleman jumps off the cliff, only to realize that he won't clear the rocks near the end. Rescue teams had to go search for the body. There is a video at the link above to watch natural selection in it's greatest achievement yet. Hopefully, the son will learn not to jump off of high things and pass this along to future generations.
Submitted on 05/13/2022
Submitted by: Gedalia Walls
Bruce said:
Definitely Keep: Darwin Award
I am absolutely speechless over how this man thought he could safely jump off the cliff like that. Thanks, Gedalia!
---
Candi said:
Definitely Keep: Darwin Award
He didn't even SCOUT the area first???? Thanks Gedalia!
---