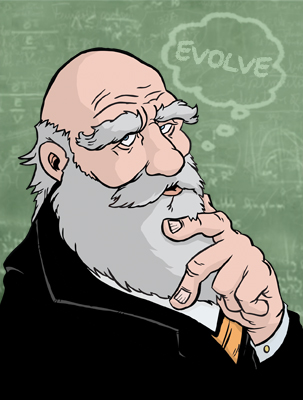 Honoring Charles Darwin, the father of evolution, Darwin Awards commemorate those who improve our gene pool--by removing themselves from it in the most spectacular way possible.
Walking on Water
1999 Darwin Award Winner Confirmed True by Darwin<
(24 November 1999, California) One particular group of Christians attempted to follow in Jesus' footsteps more literally than most. They worked to master the secret of walking on water. Diligently, day by day, the group tried to be closer to God by making a sincere effort to walk on water. These Christians continued their unorthodox practices until the leader of this small Los Angeles group unexpectedly died while practicing in his bathtub. His wife said James spent many hours trying to perfect the technique of walking on water, but had not yet mastered the ability. He apparently drowned after slipping on a bar of soap.
Note from Giles Read -- "These people obviously haven't realised that anyone can walk on water. I've done it myself. Just wait until the lake freezes..."
DarwinAwards.com © 1994 - 2012
Submitted by: Cath
References: EAP, www.cyberramp.net