Flying Dutchman
2004 Darwin Award Winner
Unconfirmed by Darwin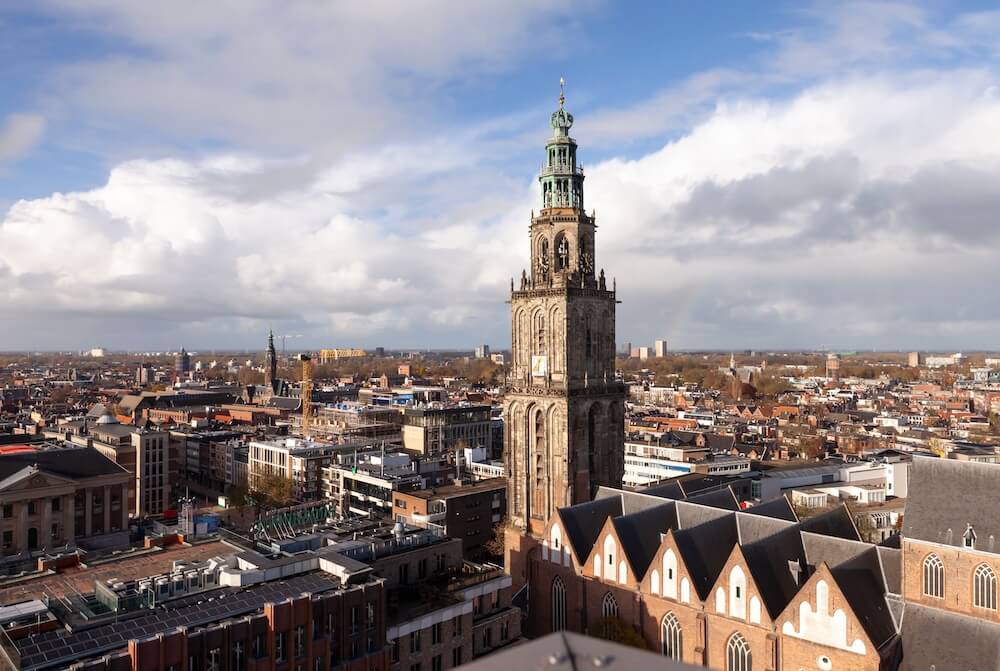 (8 April 2004, Netherlands) Majestic Martinitower is the tallest building in the northern Netherlands, rising 96 meters above the polders. High winds blast the top, making it a frightening place for some Polders: low-lying land reclaimed from the sea or a river and protected by dikes, especially in the Netherlands. visitors. Fortunately a balustrade protects sightseers from accidentally gusting right off the platform like a leaf! Built-in seats also keep you away from the edge, and allow rest for weary feet after the onerous climb to the top.
But these safety measures were mere inconvenience to a 20-year-old Niels, who decided here-and-now impress his girlfriend with a devil-may-care nonchalance. He climbed up on the balustrade and swung his legs to the outside. Then, aided by a playful blast of wind, he 'slipped away' — according to his father who added, 'He just liked to show off a little.'
-Firefly 2006
"Cue Bob Dylan, Blowin' in the Wind." -Max F.
"I believe I can vlaai...."-Shawn S, Johan P."
"He made quite an impact on the world." --Joshua F.
DarwinAwards.com © 1994 - 2022
Submitted by: Harmen Heuvelman
Reference: Algemeen Dagblad