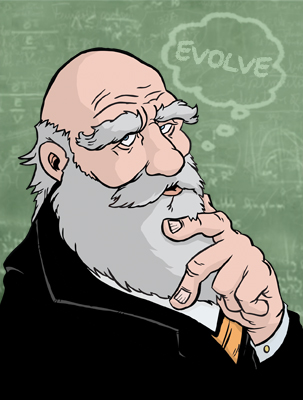 1997 Darwin Awards




Honoring Charles Darwin, the father of evolution, Darwin Awards commemorate those who improve our gene pool--by removing themselves from it in the most spectacular way possible.
Tunnels of Doom
1997 Darwin Award Winner
Confirmed True by Darwin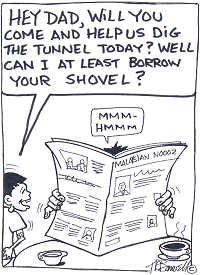 (18 December 1997, Malaysia) Four teenage boys spent months industriously digging tunnels in a river bank, planning to use them as trenches in an imaginary war game. Three of them were killed at noon today when one of the tunnels caved in on them. One boy, Mohd Suhaimi Saad, 12, was rescued from the tunnel 15 minutes after the incident. Residents of Kampung Bendang Tok Teri took about an hour to pull out the bodies of the remaining three boys, Mohd Suhaimi Md Isa Haron, 18, Mahadir Ahmad, 17, and Nik Kamaruddin Razak, 12.
The four buried teens, together with eight other friends from Kampung Bendang Tok Teri, had gone to the river bank to dig the tunnels, which measured 1.2 meters by three meters. The surviving child, Saad, said all four had used coconut shells to dig the tunnel over the past week. They had dug a hole big enough for four people, but as they continued to excavate, the sides of the tunnel suddenly caved in, burying all four. Saad was able to breathe, as he was only buried up to his chest. "I saw my friends being engulfed by the earth, but I coul not help them. I could not move," he said.
Saad's father, said he was aware that his son had gone to the river with his friends. He said his son would go to dig his tunnel without fail nearly every day, "But I was taken aback when I heard that my son was trapped in a cave-in."The bodies were sent to the Kuala Nerang Hospital mortuary for post-mortems.
DarwinAwards.com © 1994 - 2012
Submitted by Jeremy Fletcher, Dawn Malmstrom
Reference: New Straits Times, WorldSources Online Inc