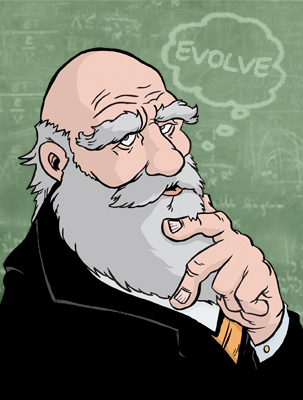 2008 Darwin Awards


Honoring Charles Darwin, the father of evolution, Darwin Awards commemorate those who improve our gene pool--by removing themselves from it.
Boner!
2008 Darwin Award Winner
Confirmed True by Darwin
(2 February 2008, New York) A 50-year-old man was bird hunting in Upstate New York with his buddies and his faithful canine companion. They stopped for a smoke, and his dog found a deer leg bone!
The man tried to take the bone away, but like any right thinking dog, the animal would not relinquish its treasure. He stayed just out of reach. Frustrated with this blatant show of disobedience, the man grabbed his loaded shotgun by the muzzle and began wielding it like a club. Each time he swung it, the dog dodged.
Suddenly the "club" struck the ground and fired, shooting the man in the abdomen. He was airlifted to a nearby hospital, where he died from his injuries. He did remain conscious long enough to confirm this account to police; otherwise, his poor friends might now be under suspicion!
At least he didn't hit the dog.
DarwinAwards.com © 1994 - 2017
Reference: One of the men who called 911, and ecordonline.com