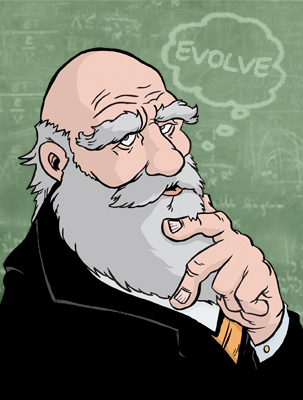 Honoring Charles Darwin, the father of evolution, Darwin Awards commemorate those who improve our gene pool--by removing themselves from it.
Stay With the Herd!
1999 Darwin Award Winner Confirmed True by Darwin
(20 June 1999, Seattle, Washington) Scenic cliffs abound on the slopes of Mount Rainier, and falling deaths are common on the 14,411-foot dormant volcano. But that didn't deter one snowboarder, who declined a ranger's invitation to join a group he was escorting safely down the mountain.
William left 10,000-foot Camp Muir and set out to conquer the unfamiliar terrain without cold weather clothing or survival gear. The lone man disappeared into the heavy fog and drizzle, blundered over a waterfall, and landed at the edge of the Nisqually Glacier 4000 feet below his starting point.
The body of the 28-year-old doctor was found beneath the waterfall two years later by Mount Rainier National Park rangers searching for missing climbers, who were rescued unhurt. "We knew he was gone," William's father said. "It would have been wonderful if he [had] remained as part of the mountain."
DarwinAwards.com © 1994 - 2017
Submitted by: Nicholas
Reference: Associated Press, Albany Democrat-Herald