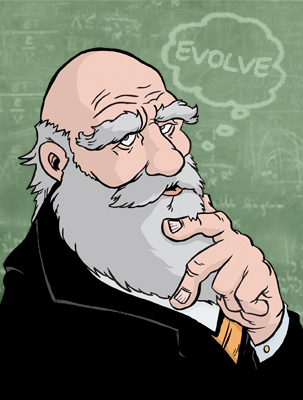 Honoring Charles Darwin, the father of evolution, Darwin Awards commemorate those who improve our gene pool--by removing themselves from it.
Off-Road Driving
2005 Darwin Award Winner
Confirmed True by Darwin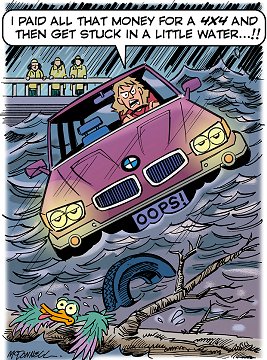 (6 January 2005, Johannesburg, South Africa) Massive thunderstorms had turned the Braamfontein Spruit into a raging river. It was a little past midnight when police warned Barbara, 33, that a flash flood was inundating the bridge ahead. They urged her not to cross. But Barbara was driving a BMW X3, an off-road vehicle with xDrive all-wheel-drive.
Brochures assured her that the luxury SUV with Sensatec upholstery and an 8-speaker stereo system had "virtually unlimited agility." So Barbara laughed off the police advice, and continued towards the bridge. xDrive all-wheel drive lost its grip as the floodwaters swept her BMW X3 off the bridge. Her body was found later inside the vehicle over a mile down the river.
DarwinAwards.com © 1994 - 2017
Submitted by: Chuck Redman
Reference: Mail & Guardian