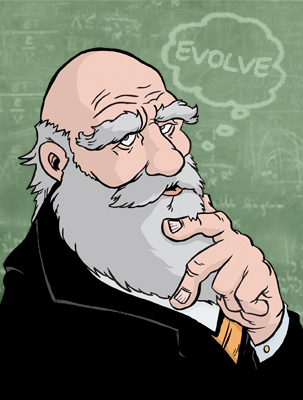 Honoring Charles Darwin, the father of evolution, Darwin Awards commemorate those who improve our gene pool--by removing themselves from it.
Wales Wins
2005 Darwin Award Winner
Confirmed True by Darwin
Note: Police reported that Geoff had a history of mental problems, so he may not have been of sound mind at the time. If so, this is regarded as a disqualification for a Darwin Award.
(8 February 2005, Caerphilly, Wales) "If Wales wins, I'll cut my balls off," Geoff told his mates at a social club while watching the rugby match between England and its arch-rival. His friends thought the 26-year-old was joking, but after Wales' 11-9 victory over England, he went home, castrated himself with a knife, and walked the length of two rugby fields back to the bar to show his shocked friends the evidence.
It was Wales' first home win over England in 12 years. Geoff was taken to a hospital where he remained "in a seriously ill condition."
Reader Comments:
"No one should be this devoted to his team!"
"They take their sport seriously in Wales!"
"A tad drastic."
"I told you that you Taffs had strange rituals!"
"A little Welsh sport to "lighten" your load...LITERALLY!"
"Never bet while you are pissed!!"
"How pathetic do you have to be to get disqualified for a Darwin?"
Reader Dale says, "He used a (blunt) pair of wire cutters, or so it was reported in the British press. It apparently took him 10 mins to complete his task!!!"
DarwinAwards.com © 1994 - 2017
Submitted by: Chris Kelly
Reference: Daily Mirror, Reuters