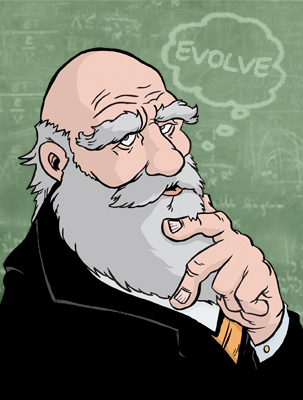 Honoring Charles Darwin, the father of evolution, Darwin Awards commemorate those who improve our gene pool--by removing themselves from it.
Closer Look at Victoria Falls
2004 Darwin Award Winner
Confirmed True by Darwin
(31 December 2004, Zimbabwe) The 100-year-old Victoria Falls Bridge, linking Zimbabwe and Zambia, offers a spectacular view of the 80-meter chasm. Continuous spray from the massive waterfall makes the rocks and vegetation along the lip as slippery as a slide at a water park, but far less tolerant of error.
While taking pictures at the falls with his girlfriend on New Year's Eve, Michael, 50, dropped his spectacles over the rim. He would hardly be able to enjoy the view without them, so he decided to retrieve them.
He was intelligent enough to be aware of the risk. Headmaster at Summit College in Johannesburg, and a highly regarded lecturer at geography conferences, he knew how to assess the physical world. Edging out on the slick rim, reaching towards his glasses -- he slipped -- and fell 40 meters to his death. His body was recovered by helicopter.
Reader Comments:
Heed this lesson before your trip to the "falls!"
MEDIA REFERENCES
DarwinAwards.com © 1994 - 2017
Submitted by: Johan Groenewald
Reference: Mail & Guardian