Pending Review
Want to be pilot?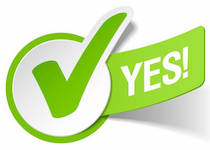 Wendy says: "Awesome! This was a well-written submission by a person who seemed to have a keen knowledge about the event. Read the full story here, and visit the Facebook: Title Battle."
ORIGINAL SUBMISSION:
(8 December 2021, Houston Texas) This story is about a West Houston student pilot named Solomon who was allowed to solo in a Cessna 172 a few weeks before the incident below. After the solo flight, the 23-year-old decided to buy a different plane type that he had no training in: a Piper PA-28-140.
For the majority of readers who are not pilots, here are some student flyer license restrictions:

A student pilot may not fly at night without specific endorsement by the instructor.
A student pilot must fly under 'visual flight rules' meaning only during daylight hours and keeping distance from clouds.
A student pilot may not fly on a hazy or foggy day. There must be at least 3 miles of visibility, and some instructors place a more stringent requirement of +6 vis. on student licenses.
...
...the wreckage of the Piper plane was identified deep in a heavily wooded area.
Blog: two killed private plane crash west houston
Submitted on 03/21/2022

Submitted by: Anonymous