Pending Review
Uzi + Tiktok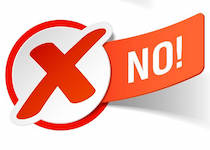 Ms Darwin says: "No, I think not, Sir. Civilized society agrees that a 15-year-old should not have access to a weapon. However teenagers do not get a free pass to ignore the laws of common sense. Physics and biology imposed consequences for her actions. I hope others learn from the grave mistakes that led to this fatal outcome."
ORIGINAL SUBMISSION:
Sinaloa, Mexico | A 15-year-old girl has died after accidentally shooting herself while posing with an Uzi submachine gun for a TikTok video.
Yazmín Esmeralda was visiting her grandmother's home in the town of Guasave, Sinaloa's with her family when the incident happened, it was reported.
The state prosecutor's office said the girl found the weapon in the bottom of her grandmother's bedroom wardrobe.
It is believed she then asked her brother to film her posing with the gun for a video she could upload to TikTok.
---
Yazmín Esmeralda, 15, had asked her brother to film her posing with the Uzi at her grandmother's Sinaloa, Mexico home for a video she could upload to TikTok when it accidentally fired, killing her (stock photo)
But the gun went off by accident and instantly killed Yazmin. Her mother was woken up by the sound of a gunshot.
It remains unclear how the automatic weapon came to be in the house, Sara Bruna Quiñonez Estrada, Sinaloa's state prosecutor, told VICE News.
'The fact that there were weapons in the house, that weren't controlled, is the responsibility of the adults who knew there were children in the house,' she said in a statement.
Submitted on 02/25/2022

References
URL too long for field
Submitted by: Steve Appleton