Surre-al Snapchat
2020 Honorable Mention
Confirmed True by Darwin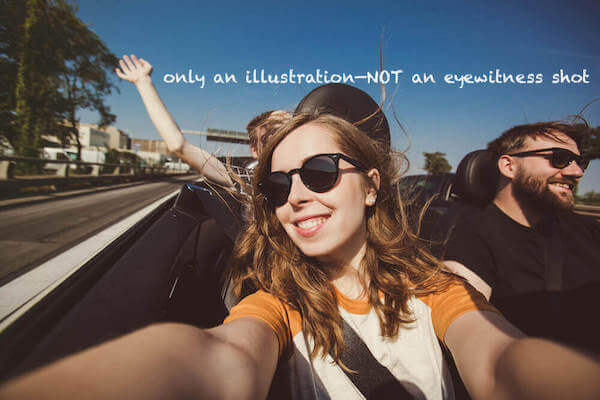 (19 September 2020, Surrey England) Ending her late evening with a bumpy ride, a woman fell out of a moving car while leaning out of the window to film a Snapchat. She tumbled into a "live lane" on the M25, at 01:30 BST.
Surrey Police traffic officers tweeted that the woman was not badly hurt by some twist of good fortune. In an abundance of caustion—LOL—the information was NOT released on Snapchat!
She was treated at the scene by paramedics for injuries that were luckily not "life-changing." No arrests made, as justice was fully served by the laws of nature.