Veracity
The event must be verified.
Reputable newspaper articles, confirmed television reports, and responsible eyewitnesses are considered valid sources. Urban Legends are not eligible, but they remain in the archive as wonderful illustrations of heroic, albeit mythical, martyrs to the good of the gene pool.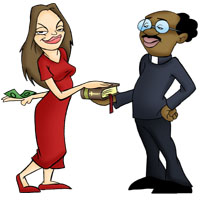 The nominee is eligible the year of discovery. Last year's winner of the hide and seek contest, recently unearthed as a skeleton wedged in a narrow well, is eligible to win this year's prize.
Bribery
Bribing the judge is encouraged. Send your contributions to Wendy today!