Death By Water Bottle Waterfall
2022 Darwin Award Winner
Confirmed True by Darwin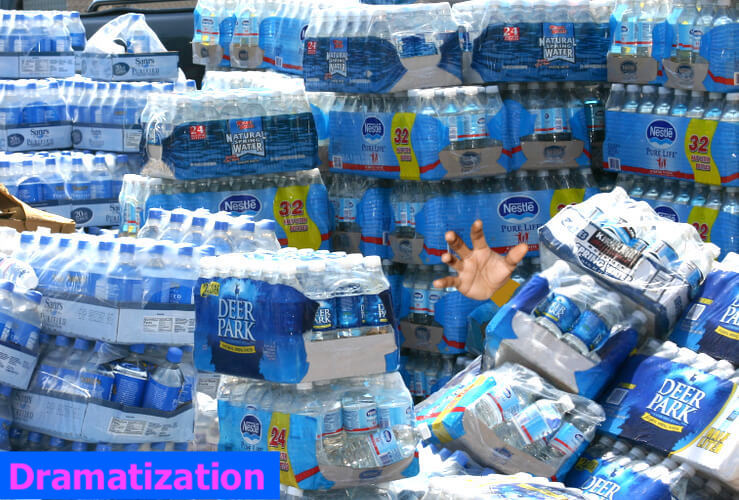 (19 April 2022, Italy) No water shortage in this Italian supermarket, where a sudden tidal wave of water spelled doom for a ransacker. The man, 46, was a well known character in the city of Cattolica. He snuck into the back of the closed market on Easter Monday—and that break-in was his last.
He paused to enjoy a drink of water, pulling a bottle from a towering tableau, and the whole darned stack collapsed on top of him like a tidal wave! Employees returned to the shop the next day, and were confronted by a collapsed mess of crates.
A few hours into the workday they finally began to sort the collapse FB Fans in overdrive!

Yannick F, "Don't Go Chasing Waterfalls"

Mike McG,"Stay thirsty, my friends..."

Achim K, "It was a rather fluid situation, until someone floated a solution." stack. Lifting the first crate, an arm emerged! It was immediately clear that a tragedy had taken place. But what...?
Thanks to the CCTV footage, the carabinieri were able to reconstruct the last moments of the 46-year-old's life as he tugged the bottle free, and was crushed by the weight of the crates. People were sad he had died, but then again it was twice his fault: breaking in, and alone in the store taunting gravity to do its worst.