Winona Ryder
Joseph Fiennes
The movie was released in the Summer of 2008 in the USA! Rent it or buy it for yourself. Meanwhile, enjoy these short clips: JATO Rocket Car and Finn Taylor Interview.--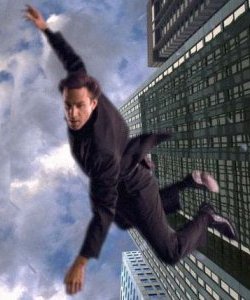 Joseph Fiennes in wet leather. Winona's character smoking a joint. Metallica! Reenactments of the beloved JATO Rocket Car, Lawyer Aloft, etc., with surprising twists. Finn's movie is good. Sundance audiences laughed the whole way through, and so did I! It's hilarious.
David Arquette
Ty Burrell
Kevin Dunn
Nora Dunn
Judah Friedlander
Lukas Haas
Tom Hollander
Brad Hunt
Juliette Lewis
Julianna Margulies
Tim Blake Nelson
Alessandro Nivola
Chris Penn
Max Purlich
Metallica
Beloved MYTHbusters
D.B. Sweeney
Robin Tunney
Wilmer Valderrama
and cameos by Debbie Brubaker, Winona's mom & dad, Lawrence Fehrlinghetti.
"engagingly wonky comedy" The Calgary Sun... "stoners... end up in a catastrophe so unlikely that a kind of insane logic informs it" Roger Ebert... "a kind of high-brow screwball comedy"... popWatch:... "At Sundance, an overflow crowd at the Eccles Theatre". Film Stew "The enraptured audience stuck around for the wisdom of the filmmaker and cast in the Q&A afterwards... You can pity our species, because this has "hit" written all over it" GreenCINE Daily... "A corporate satire? a mystery? an existential comedy about the nature of random life and human existence? ...a wacky buddy-road-romance movie?" Quirky Cinematical review.
Michael Burrows (Joseph Fiennes) is a brilliant but overly cautious forensic detective, who turns his fascination with the Darwin Awards into an avocation. He is paired with Siri Taylor (Winona Ryder) a take-no-prisoners insurance claims investigator. Together they embark on a road trip to see if they can better understand the motivation of potential Darwin Awards recipients.
Stories in the Movie:
Misadventure at the Metallica Concert
The Dog and the Jeep
JATO Rocket Car
Coke Is It!
Lawyer Aloft.
Darwin Awards Press:
Blog Entry
Random Blog Entry
Another Random Blog
BlackFilm.com
MovieWeb
IMDB Page
SF Chronicle