Pending Review
Car Wash Washout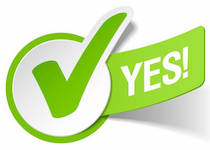 Darwinia says: "Short and perplexing. No one knows why a Las Vegas resident got out of their Scion after driving it into an Escondido car wash, all we know is that they did...read all about it in Darwin's wet-off-the-press Evolve Update.
ORIGINAL SUBMISSION:
Man in Escondido, California, exits car while the automated car wash was running and gets pinned between his vehicle and the machinery. Results in his untimely death. See https://www.sfgate.com/news/article/Man-trapped-between-car-and-wash-machinery-at-car-17085687.php
Submitted on 04/17/2022

Submitted by: Aditya Sane
Tracy said:
Definitely Keep: Darwin Award
Thanks. This needs a good writeup, but I think it may deserve a DA - those carwashes have *so* many signs telling you to stay in your car
---
Candi said:
Definitely Keep: Darwin Award
It's been a LONG time since I've seen one of these on here -I thought people had finally learned their lesson! Call me an optimist. Thanks Aditya!
---